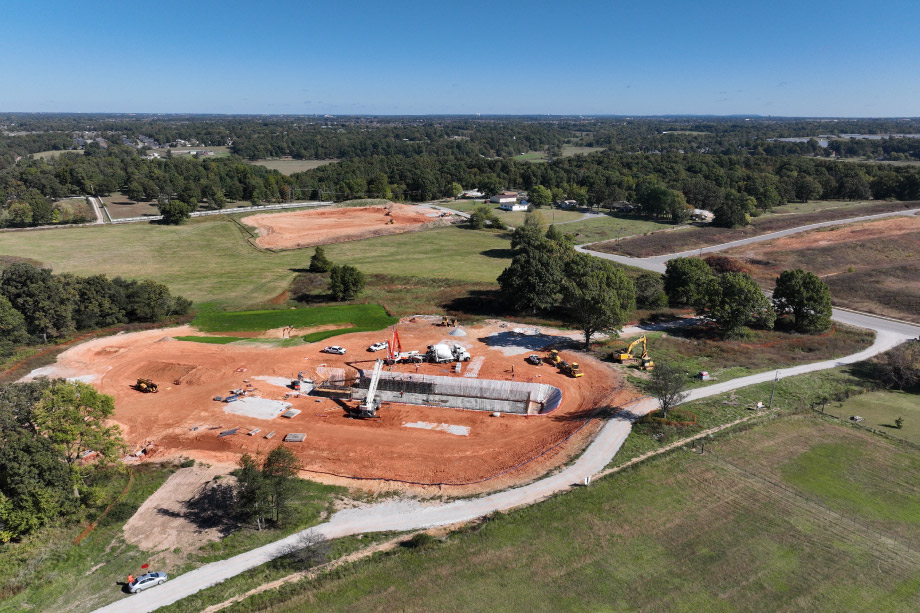 Beaver Water District (BWD) is required to prepare a master plan at least every ten years for compliance with the Arkansas Department of Health (ADH) regulations. The plan from 2015 assessed population projections, water demands, and water treatment infrastructure, and developed a comprehensive Capital Improvements Program (CIP). However, Northwest Arkansas is growing, and fast. With the rapid growth and increased water demands of the District's four wholesale customer cities (Bentonville, Rogers, Springdale, and Fayetteville) along with recent market increases, the District staff and Board of Directors agreed that a new master plan was needed. After a year of work, the newly released 2023 plan is complete. The plan includes the most recent reviews of population growth, water demands, regulations, improvements, timing, and costs needed to ensure Beaver Water District continues to provide clean safe drinking water for the future.
Beaver Water District has always been proactive in looking at the drinking water needs of Northwest Arkansas. It is engrained in its history and existence. The newly released master plan is an extension of that. The comprehensive plan puts a 'fast forward' on the completion dates of many of the projects that need to happen to sustain the growth of Northwest Arkansas. The District currently has a treatment capacity of 140 MGD (Million Gallons per Day), and it is projected that the maximum daily sales will exceed that by the end of this decade (see table 1-1).
Table 1-1. Maximum Day Demand Projected Values
The District has already started expanding to stay ahead of the need for clean safe drinking water as there are many facilities involved in the water treatment process. For most individuals, the simple act of just turning on the faucet does not cause one to think about all the processes that have occurred before that simple handle turn, and the chart below hints at those processes. If more water is needed, more infrastructure is part of that. The dates indicate when BWD anticipates having those facilities operating. Infrastructure costs are expected to be over 500 million dollars over the next 6 years for the numerous expansion projects.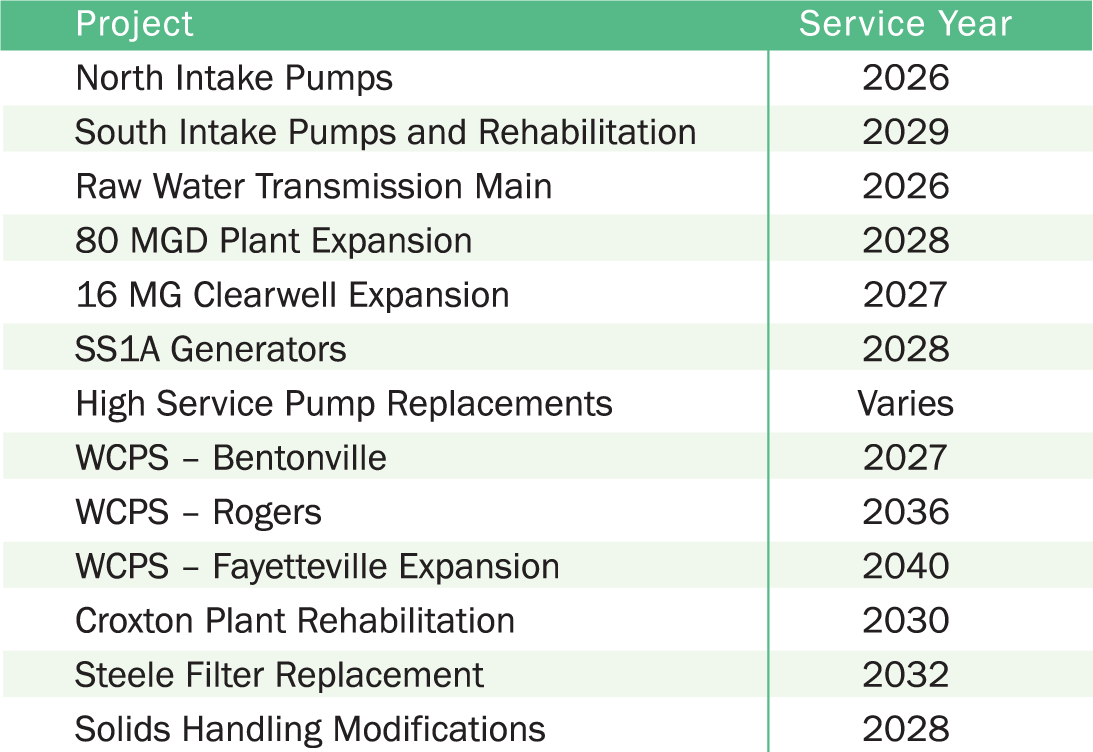 Want to know more? See the Executive Summary of the Master Plan.