Secchi Day
Secchi Day is an annual event that takes place on Beaver Lake with the goal of collecting important water quality data such as turbidity, chlorophyll-a, total phosphorous, and total nitrogen. On Secchi Day, volunteers take to the water to collect the lake's maximum depth at which a Secchi disk can be viewed from the surface of the water which tells scientists how cloudy or "turbid" the water is. This valuable data has been collected for years and gives Beaver Water District a good idea of the water quality of Beaver Lake.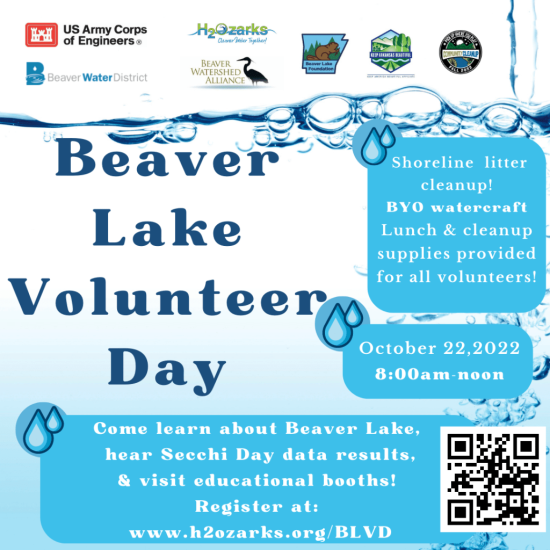 Beaver Lake Volunteer Day
Taking place in the cooler month of October, Beaver Water District is hosting Beaver Lake Volunteer Day to celebrate our drinking water source and the wonderful volunteers who help protect it. The event will include a lake cleanup followed by lunch and informational booths from our partner organizations.  Secchi Day citizen scientists are invited to attend and view the full report of all their hard work. Register for the October 22, 2022 event now!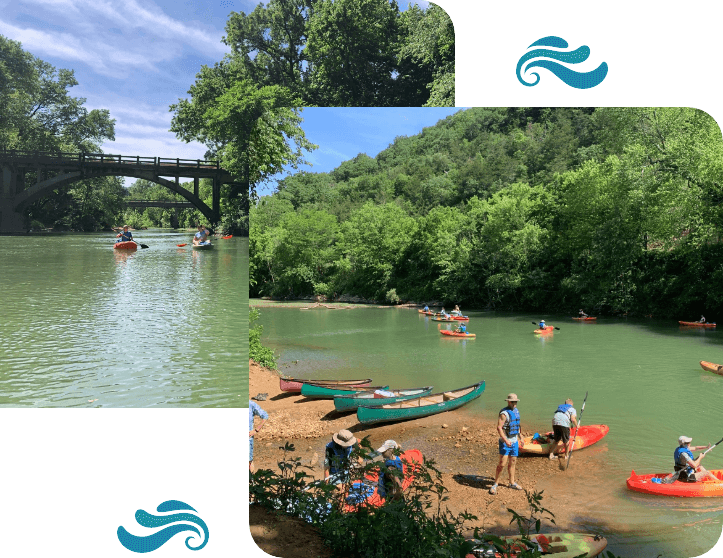 War Eagle Appreciation Day
What started as a celebration float from highway 412 bridge to Withrow Springs State Park in 2007 has taken many shapes over the years. The goal of the event is to promote awareness of the impact that humans have on War Eagle Creek. Robert Swain, a landowner on the War Eagle, is recognized as the founder of War Eagle Appreciation Day (WEAD). In 2022, over 30 people took off on the WEAD float to celebrate and paddled past Mr. Swain on his land where he congratulated participants on keeping the event alive. The District looks forward to hosting future WEAD events with our partners the Beaver Watershed Alliance.
Join us for the 19th Annual War Eagle Appreciation Day, happening on Saturday, June 3rd, from 11* am – 1 pm at Withrow Springs State Park's Kieth Ham Pavillion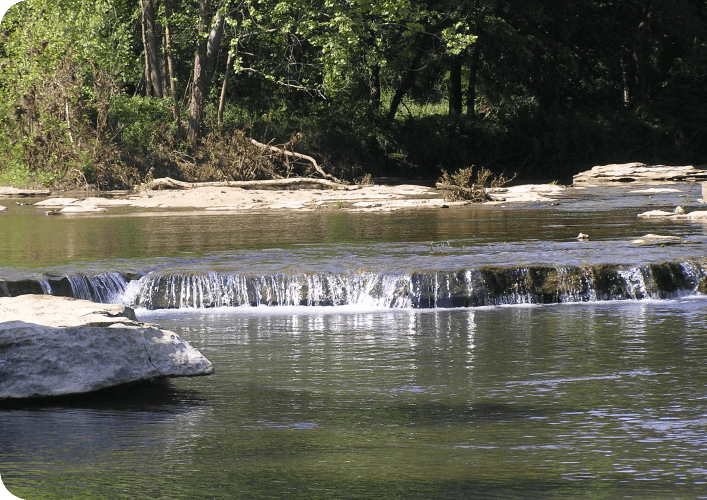 West Fork Watershed Cleanup
The Beaver Watershed Alliance hosts the West Fork – White River Cleanup in partnership with multiple community partners. Volunteers help remove litter and bulky waste in the West Fork watershed, sub-watershed of Beaver Lake. Volunteers can bring their own watercraft for the float portion. For more info contact info@beaverwatershedalliance.org or 479-750-8007.