Board of Directors
Beaver Water District, formed under Arkansas Act 114 of 1957, is the oldest regional water district in the state of Arkansas. The District is governed by a six-member elected board of directors, with three members from Washington County and three from Benton County. Board members serve six-year terms, staggered by two years in each county. The board meets monthly, on the third Thursday.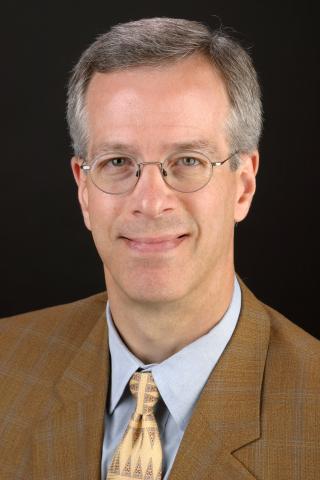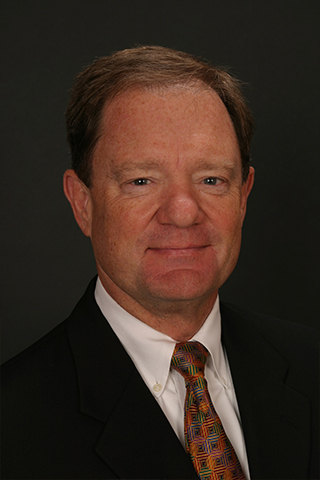 Chris Weiser
Vice President
Woody Bassett
Secretary-Treasurer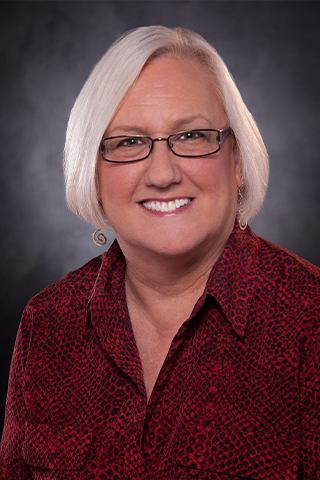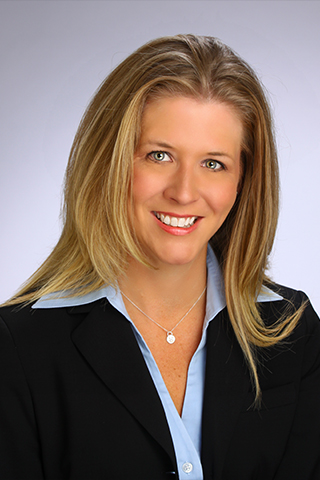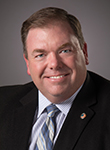 M. Lane Crider P.E., LEED AP
Chief Executive Officer

Kevan Inboden P.E.
Chief Operations Officer
Adam K. Motherwell, CPA
Chief Financial Officer
Stacy Cheevers
Plant Manager
Darryl Fendley
Engineering Manager
James McCarty
Environmental Quality Manager

Korenda Allen, PHR
Director of Human Resources
Ray Avery, P.E.
Information Systems Manager

Mindi Dearing
Compliance Manager
Trish Ouei
Director of Public Affairs
×
Bill Watkins is a principal attorney at the law firm of Watkins, Boyer, Gray & Curry, PLLC in Rogers. He is a former board member of the Rogers Public Education Foundation, past president of the Rogers Early Risers Rotary Club, past chairman of board of Main Street Rogers, and past chairman of the Rogers-Lowell Chamber of Commerce. Mr. Watkins is originally from Fayetteville. (Benton County)
×
Chris Weiser is owner and Chief Executive Officer of J.V Manufacturing, Inc., based in Springdale. J.V. Manufacturing is a family-owned business that produces Cram-A-Lot® Solid Waste and Recycling Equipment. Mr. Weiser currently serves as Chair of the Springdale Water and Sewer Commission and is a member of the Northwest Arkansas Conservation Authority. He also serves on the board of Hope Cancer Resources, formerly NARTI, where he served as past chair. Additionally, he is a member and past board member of the Springdale Rotary Club. (Washington County)
×
Woody Bassett, a lifelong resident of Fayetteville, practiced law for 45 years, retiring at the end of 2021. He was a partner in the Bassett Law Firm LLP in Fayetteville. He is a graduate of the University of Arkansas and earned his law degree from the Arkansas School of Law. He received the Outstanding Lawyer Award from the Arkansas Bar Association in 2003 and served twice as a Special Justice of the Arkansas Supreme Court. He previously served on the Fayetteville City Council, the Washington County Quorum Court, the Washington County Election Commission, and the Washington Regional Medical System Board of Directors. He is actively involved with many non-profit community organizations and charitable fundraising efforts in Fayetteville and Northwest Arkansas.(Washington County)
×
David Short is retired president and CEO of Arvest Bank, Benton County, and he previously served as president of the Beaver Water District Board of Directors. During his time with Arvest, he received from the Chamber of Commerce both the Sam Walton Award (for his contributions to the community) and the Ed Buck Award (for excellence in business leadership). Additionally, he served on the Arkansas State Bank Board from 2003 to 2008. He was the founding president and chairman of the board of Main Street Bentonville, which became Downtown Bentonville, Inc, as well as founding president of Bentonville Schools Foundation. His career at Arvest took him to Siloam Springs, Arkansas, and to Bartlesville, Oklahoma, before returning to Bentonville. He and his wife Deb are members of Fellowship Bible Church. (Benton County)
×
Mary L. Gardner, of Prairie Creek near Rogers, owns Powerhouse Industrial Supply in Springdale with her husband, Jeff. She has a B.S.B.A. degree in Accounting/Computer Information Systems from the University of Arkansas. She also has completed the wives program within the School of Biblical Studies at Harding University. Her career over 22 years has been in New Automotive Accounting as Controller, working at six franchised dealerships in three states. Ms. Gardner has interests in family, healthy living, good stewardship and personal liberty. In addition to serving on the District's board, she is active within the churches of Christ, where she participates in home group studies. (Benton County)
×
Leigh Ann Johnston of Springdale joined Financial Profiles, Inc. in 2022 as Senior Vice President, Head of Sustainability/ESG (Environmental, Social, Governance). She had a twenty-one year career with Tyson Foods where the latter portion was spent serving as Director of Sustainable Food Strategy and served on several national committees. Johnston is a graduate of the University of North Georgia. She enjoys spending time with her family and dogs, cooking, and managing Red Kite Coffee Company, which she co-owns. (Washington County)
×
M. Lane Crider P.E., LEED AP is Chief Executive Officer since 2018. Crider is a Registered Professional Engineer in Arkansas, Missouri, Oklahoma and Tennessee, and has a B.S. degree in Civil Engineering from the University of Arkansas. He worked for McGoodwin, Williams and Yates, Inc. and MWY, a Division of Olsson Associates for nearly 30 years gaining experience that included water and wastewater treatment plant design; water transmission, distribution, and storage; wastewater collection and transmission; sludge application and industrial pre-treatment; street, paving and storm sewer design; sanitary sewer rehabilitation; municipal utility relocation and reconstruction; and many other areas of design and construction for private and municipal projects. Crider has served on the state Board of Directors of the Arkansas Society of Professional Engineers (ASPE) and the Arkansas Water Works and Water Environment Association (AWW&WEA) and is currently serving as chair of the Glen T. Kellogg Committee and the Constitution and By-Laws Committee for AWW&WEA. He has served on the Legislative Committee for the Arkansas Water and Wastewater Managers Association (AWWMA) and has experience testifying before the Arkansas House and Senate subcommittees. Crider is a member of the American Society of Civil Engineers (ASCE), the AWWA, the Southwest Section of the AWWA, the Water Environment Federation (WEF), the Arkansas Water Environment Association (AWEA), the AWW&WEA, the American Public Works Association (APWA), the United States Green Building Council (USGBC), and the ASPE.
×
Kevan Inboden is the Chief Operating Officer of Beaver Water District. He supervises the Engineering, Information Services, Compliance, Environmental Quality, Operations, Electrical and Instrumentation, and Maintenance Departments. He is a licensed professional engineer with over thirty years of experience in the utility industry and holds both Class 4 Water Treatment and Water Distribution Licenses. Previously he served as part of the senior management team at City Water and Light in Jonesboro, Arkansas. His work experience includes design and project management on water, wastewater, and electricity generation projects, including solar power. Kevan was very active in the Jonesboro community during his career, having served as Chairman of the Board for the Jonesboro Regional Chamber of Commerce, Jonesboro Unlimited, and the Craighead County Regional Solid Waste Disposal Authority. He was a board member of the Jonesboro Economic Development Corporation, an adjunct instructor in the Arkansas State University College of Engineering, and an active member of Jonesboro First United Methodist Church. He has been a member of the American Water Works Association (AWWA) for over 25 years and has served as the Arkansas Trustee for the Southwest Section of AWWA.
×
Adam K. Motherwell of Fayetteville joined our staff in 2014 as the District's Chief Financial Officer. Adam is an honors graduate of the Walton College of Business with 44 years of experience in corporate auditing, governmental auditing, and financial accounting. From 2000 to 2014 Adam served as the Associate Dean for Finance & Administration in the University of Arkansas Fulbright College of Arts and Sciences. His credentials have included Certified Public Accountant (CPA), Certified Fraud Examiner (CFE), U of A Credit Union Treasurer, and Chairman of the Audit Committee for the City of Fayetteville. Currently, Adam serves as Chairman of the Audit Committee for the Southwest Section of the American Water Works Association (AWWA) and as a voting member of the national audit committee of AWWA.
×
Stacy Cheevers joined Beaver Water District in 1991. He manages staff in the operations, maintenance, and electrical/instrumentation departments. Mr. Cheevers is responsible for submitting a yearly budget, coordinating in-house projects, overseeing water treatment procedures, and ensuring water quality requirements are met or exceeded at all times. He assisted in the design of the 140 million gallon a day intake and 60 MGD water treatment plant expansion inclusive of a solids treatment facility. He also coordinated an engineering contract for the addition of a new 13.2 KV switching station and replacement of 12,000 feet of 13.2 KV distribution line, as well as the installation of two 1000 HP raw water and one 500 HP high service pumps. Mr. Cheevers holds Grade IV Water Operators Treatment and Distribution licenses and a Master Electrician license in the state of Arkansas. Mr. Cheevers serves on the state Drinking Water Advisory & Operator Licensing Committee.Cheevers was awarded Arkansas Water Manager of the Year in 2013, from AWW&WEA. He is past Chair of the Northwest District of the Arkansas Water Works & Water Environment Association.
×
Darryl Fendley is the Engineering Manager. His formal education consists of a M.S. in Environmental Engineering from the University of Arkansas and a B.S. in Physics from Henderson State University. During his career he has worked for Garver Engineers on the consulting side, BlueInGreen on the manufacturing side, and now for BWD on the utility side of the industry. Mr. Fendley is a registered Professional Engineer in Arkansas and holds both Grade IV Water Operator and Water Distribution licenses. Past experience includes design of various hydraulic, water treatment, water distribution, & wastewater collection projects as well as the development of innovative chemical feed equipment. His current responsibilities include management of engineering and construction activities and technical support for plant operations.
×
James McCarty is the Environmental Quality Manager for Beaver Water District. James started his career as an intelligence officer in the U.S. Air Force and followed that with a position as a research associate for the University of Arkansas where he attained his Masters and Ph.D. in Biological Engineering. His main responsibility for the District is to manage their environmental research and sampling efforts and to direct the district's source water protection program.
×
Korenda Allen is the Director of Human Resources for Beaver Water District, located in Lowell, AR. Korenda has a Bachelor of Science in Business Administration from Arkansas State University with a minor in Economics. Korenda is an active member of Northwest Arkansas Human Resources Association (NOARK) and serves as the SHRM Foundation Chair which supports, educates, empowers, and develops the next generation of HR professionals. As the Core Leadership Director, Korenda represents Arkansas on the AR SHRM State Council. Korenda has ten years of human resource experience and holds a Professional Human Resource Certification (PHR). She is an active member of American Water Works Association's Workforce Strategies Committee and serves on the Arkansas Employment Law and Legislative Affairs (ELLA) Committee.
×
Ray Avery joined Beaver Water District in 2006. He leads the District in the development, execution, and management of both the business (IT) and plant control (OT) information systems to support the day-to-day functions of all teams including overseeing all aspects of the design, implementation, and administration of network infrastructure, communications, software, and security. Ray holds both a B.S. and M.S. in Biological Engineering from the University of Arkansas. He is a registered Professional Engineer in Arkansas and holds Grade IV water treatment and distribution licenses. He was inducted into the Arkansas Academy of Biological and Agricultural Engineers in 2016. He is currently a member of the American Water Works Association (AWWA) and serves on the Water Utility Technology and Automation Committee, the Digital Twins Committee, and the M2 Instrumentation and Control Subcommittee.
×
Mindi Dearing joined Beaver Water District in 2005 as the Laboratory Supervisor. She served in this position for over 16 years until she became the Compliance Manager in October 2020. Mindi has a B.S. in Biological Science from Oklahoma State University, an MBA from Southeastern Oklahoma State University, and has a Class IV Water Operator and Class IV Water Distribution license through the Arkansas Department of Health. Mindi has been active in both the Southwest Section and the National level of the American Water Works Association (AWWA) for more than 25 years. Her responsibilities include reviewing current and potential future regulations to ensure compliance, regulatory reporting, managing the safety program, and providing support for the District's Strategic Plan.
×
Trish Ouei (Way) of Rogers is the Director of Public Affairs. She has an extensive background in public education and outreach, as well as public participation and involvement in pollution prevention, water quality, watershed, and stormwater issues. She previously served as Public Education Coordinator with the Boston Mountain Solid Waste District and as a Public Health Educator with the Arkansas Department of Health. Ouei has a Master of Science in Education from the University of Arkansas and a Bachelor of Science in Health Education from the University of Central Arkansas. She is a nationally Certified Health Education Specialist (CHES). She is the recipient of numerous awards including the Arkansas Department of Environmental Quality's 2016 Ginger Tatom - Water Quality Professional Award and a 2011 Communications Award from the National Association of County Agriculture Agents.