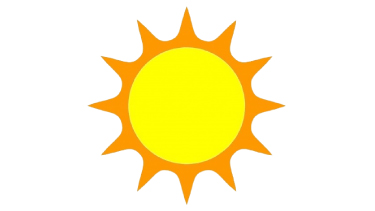 In November, Beaver Water District accepted proposals for construction of a 5-Mega Watt solar generating facility to be built on District-owned land at the northwest corner of Nail Avenue and Primrose Road. NextEra, which is a leader in the renewable energy space and the world's largest generator of wind and solar energy, was selected for the project, and the BWD Board of Directors authorized management to execute a letter of intent (LOI) with NextEra at their November board meeting. An application for the project was submitted to our electricity provider, Carroll Electric Cooperative Corporation (CECC), in December, and CECC is conducting studies to determine the cost of the interconnection of our project. CECC has been extremely helpful and supportive of our project, and the District is very appreciative of that.
The project will be one of the largest customer-owned solar projects in Arkansas and will provide approximately 20% of the District's annual electricity from emissions-free, sustainable solar power. Our projections estimate that the project could save the District as much as $10 million over the life of the project using conservative assumptions. The design will use single-axis tracking, which will increase output, and we will leave areas for future battery installation in the future should they become economically attractive. Barring unforeseen issues, design and permitting should take place throughout the remainder of 2023, and construction should start in the second quarter of 2024, with a targeted completion date of December 31, 2024.
The sustainability and economic benefits of this exciting project align very well with the District's mission: "To sustainably provide our customers with safe, economical drinking water." Bring on the sun and that clean, economical energy!