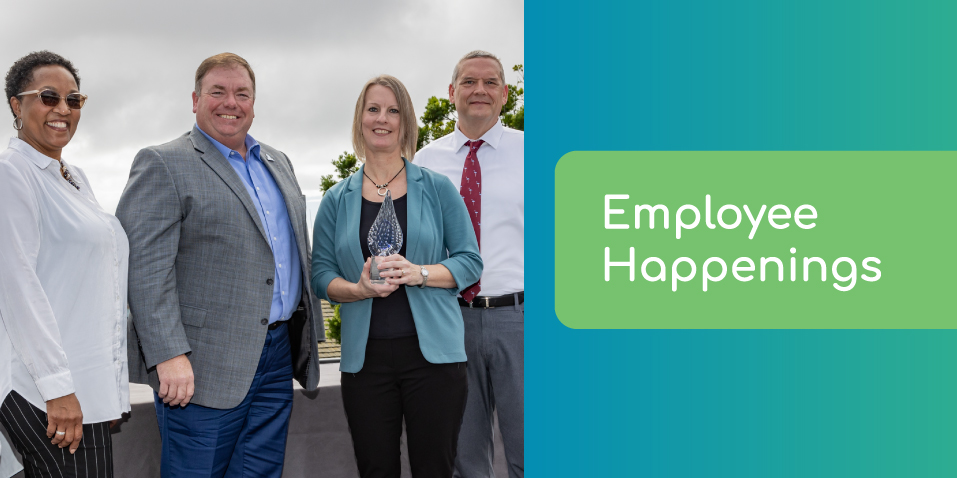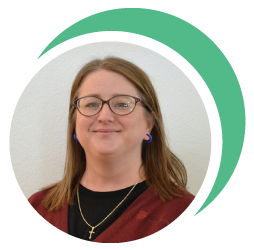 Tiffany Kirby
Tiffany Kirby joined the district in August as the Clerical Assistant located in the Technical Services Building. She has over 20 years' experience in customer service, with much of that being in finance. Tiffany is married and has one daughter, two rescue dogs, and four chickens. She spends much of her free time volunteering, but also enjoys reading, gardening, and cooking.
Meghan Post
Education Coordinator Meghan Post will be joining the American Water Works Association's (AWWA) Transformative Water Leadership Academy (TWLA) in their 2024 cohort! She was one of the 55 out of 140 people selected and the only participant selected from the Southwest Section of AWWA to attend. Through a combination of distance learning and in-person gatherings, the program will focus on the fundamentals of sustainable community leadership. This diverse cohort of early-career water professionals will learn, work, and grow together for 10 months. TWLA will prepare them to take on influential leading roles at water utilities. Participants will hone their skills through experiential learning with the goals of enhancing sustainability, advancing diversity, equity and inclusion, while developing a deep understanding of the communities they serve. Good luck Meghan!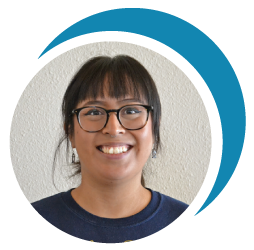 Laura Ortega
Laura Ortega joined the district in October in a new Laboratory Technician position. She has a bachelor's degree in crop science and a master's degree in plant pathology from the University of Arkansas. She recently moved back to NWA and is passionate about science and helping out her community, so working for the district is going to be a great fit. During her free time, she enjoys painting, antique shopping, traveling with her husband, and caring for her many plants which she calls babies.
---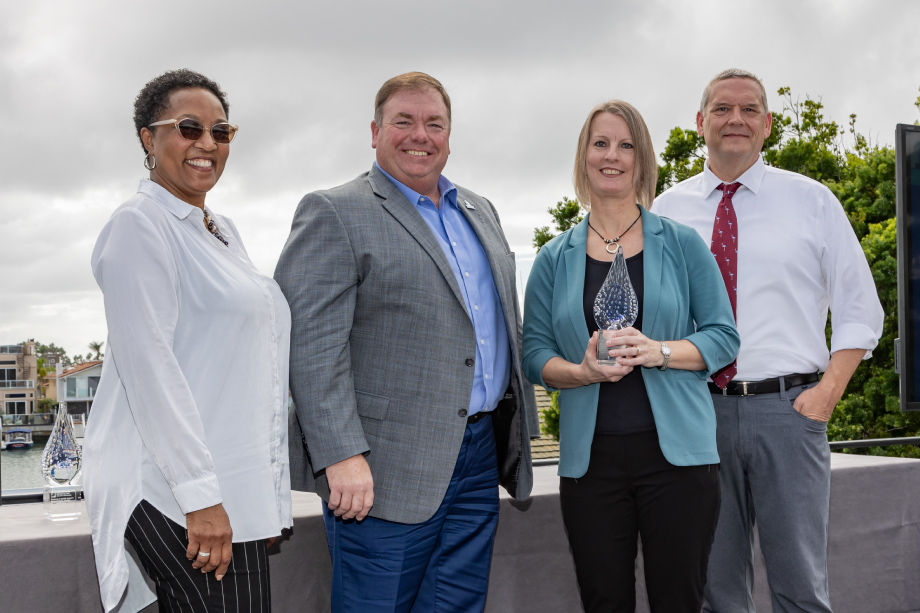 BWD'S Lane Crider and Mindi Dearing with AMWA President and Vice-President
On Monday October 23rd, Beaver Water District was awarded the 2023 Sustainable Water Utility Management Award from the Association of Metropolitan Water Agencies (AMWA) at their annual Executive Management Conference in San Diego, CA. This award was created to recognize AMWA members who have made a commitment to sustainable management by having a Sustainability Statement/Policy in place and showing extensive sustainability practices in the following categories: Financial Management, Environmental Stewardship, and Social Responsibility.