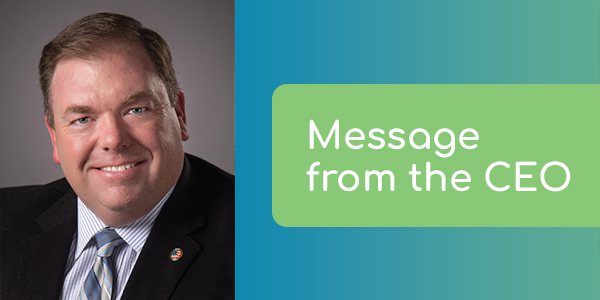 It was a great honor for Beaver Water District to receive the Sustainable Water Utility Management Award by the Association of Metropolitan Water Agencies (AMWA). It is not an award that involves just the management staff; it is an award that belongs to every employee of the district. I wanted to share the announcement that was made by AMWA in the Executive Management Conference's program. It does an excellent job of summarizing how every employee, across all departments, contributed to us receiving this award.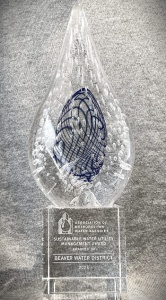 "Beaver Water District (BWD) serves as a model of sustainable water utility management, setting high standards for its community and the sector. Its commitment to excellence is evident in how it has integrated the ten attributes and five keys to management success from the Effective Utility Management Primer into its daily operations and growth on its journey to sustainability.
Using insights from the Primer, BWD developed its Strategic Plan Update of 2020 to guide the district's plan for its pursuit of operational excellence.
Financial viability is a pillar of the district's success. BWD's robust bond rating, along with a proactive approach to long range financial planning, underscores its commitment to sustainability. The district's updated Master Plan, Capital Improvement Plan, and Asset Management Program reveal a financially sound organization prepared for future challenges.
BWD's unwavering dedication to Source Water Protection is commendable. The allocation of dedicated funds towards reducing sediment and nutrient loading to Beaver Lake highlights its environmental stewardship. Its comprehensive programs encompass land conservation, water quality monitoring, drought contingency planning, and renewable energy source planning.
Programs, including oil analysis, LED lighting, filter-to-waste optimization, and recycling, have reduced waste and reinforced BWD's commitment to environmentally responsible cost effective practices.
Stakeholder engagement is another cornerstone of BWD's success. Through its educational programs and a meticulously crafted Crisis Communication Plan, the district meets the needs of all stakeholders. By establishing diverse platforms for informative messages, BWD fosters a strong bond of trust within its community."
The entire staff lives out our mission every day – "To sustainably provide our customers with safe economical drinking water." This award is an honor and a reminder of that dedication as we grow and change to continue providing drinking water to the over 370,000 people served by our customer cities of Fayetteville, Springdale, Rogers, and Bentonville.