Now and in the Future
Beaver Water District has a long history of being proactive in serving its customers. While the rapid growth of Northwest Arkansas presents challenges, the District is being proactive in ensuring that it meets its mission of sustainably providing its customers with safe, economical drinking water now and into the future. Pipeline Expansion
The Western Corridor Pipeline project, contracted to Thalle Construction, is a significant infrastructure initiative aimed at constructing a 60-inch diameter pipeline to facilitate the transportation of treated water to the Western Corridor Pump Station. Funded through State Revolving Funds (SRF), this project holds strategic importance for the region's water distribution system, ensuring that the capacity of the raw water intakes and transmission piping are adequate for the increased demands.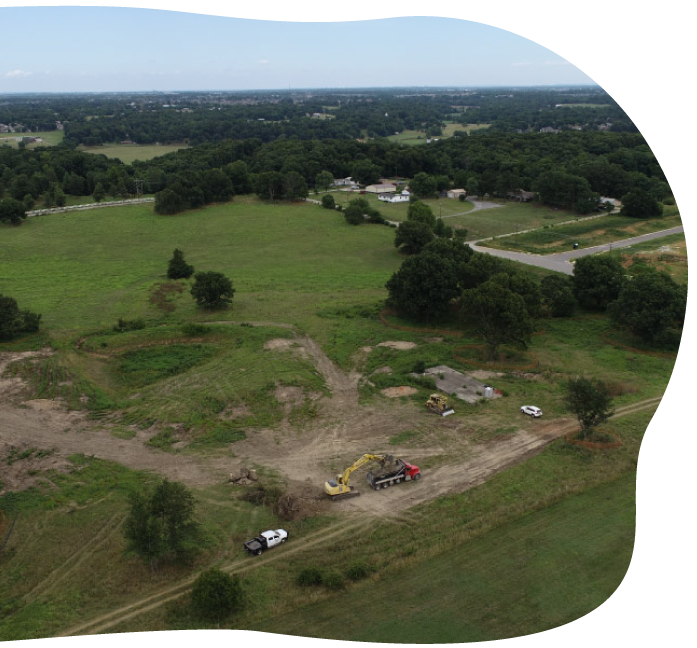 High Service Pump Additions
The Western Corridor Pump Station project is a crucial infrastructure initiative designed to cater to the increasing demands of essential water supply. Funded solely through BWD's operations, the project includes upgrades to both the South and North Intakes, ensuring the long-term capacity and reliability of the water supply system for the cities of Fayetteville, Springdale, Rogers, and Bentonville. The pump station will initially house three pumps each for Fayetteville and Springdale, with the flexibility to add more as needed, while also accommodating future expansion for Rogers and Bentonville with the provision for four additional pumps each. Construction of an 8-MG Clearwell
As part of the project, an 8 million-gallon clearwell is being constructed to support the expansion of treatment infrastructure and meet regulatory requirements. This additional clearwell storage ensures compliance with the mandated minimum storage capacity of 10% relative to treatment capacity. It also provides flexibility, particularly during cold winter months, to enhance disinfection capabilities. Solar Generating Facilities
The Solar Park I project represents a significant step toward harnessing solar energy for the district. It is a forward-looking project with plans to generate 5 MW of electricity, potentially supplying 15 – 20% of Beaver Water District's power needs. This initiative aligns with sustainability goals and aims to reduce annual electricity bills by over $700,000 per year.
Western Corridor Treated Water Pipeline
Beaver Water District  |  Lowell, Arkansas
Project Loan Amount: $125,686,157
Drinking Water State Revolving Fund Loan No. 01390-DWSRF-L
Arkansas Department of Agriculture, Natural Resources Division
Engineer: olsson  |  Contractor: THALLE Construction Company