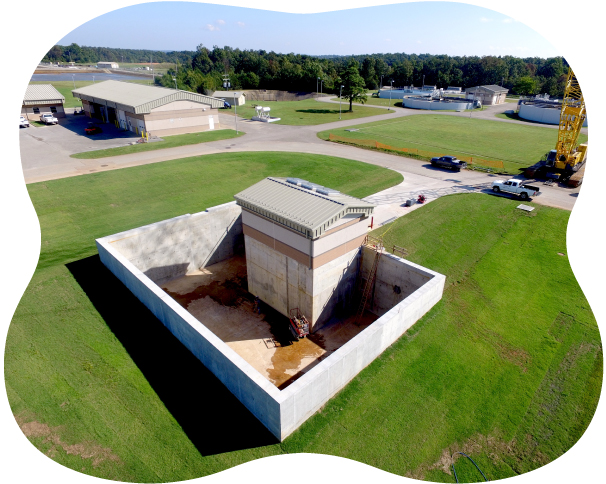 Rapid Growth of Northwest Arkansas
Beaver Water District has a long history of being proactive in serving its customers. While the rapid growth of Northwest Arkansas presents challenges, the District is being proactive in ensuring that it meets its mission of sustainably providing its customers with safe, economical drinking water now and into the future.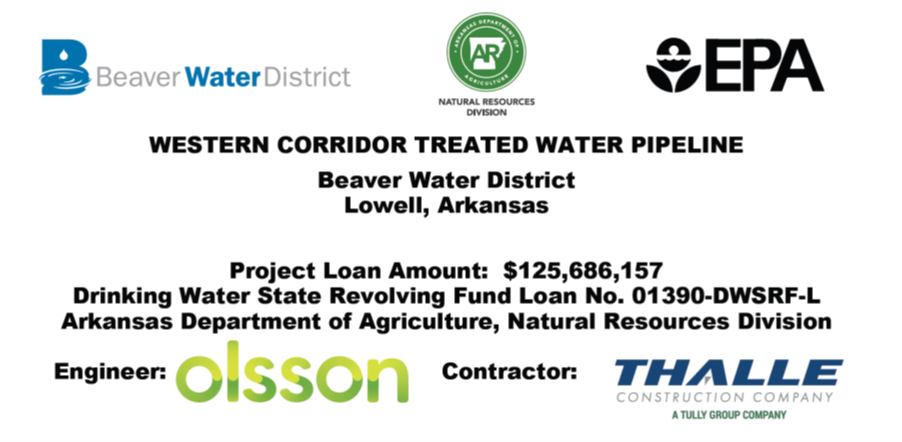 The Western Corridor Expansion
To better serve the region, the District will be constructing an approximately 7.5 mile long treated water pipeline and pump station on the West side of Interstate 49 to accommodate growth in that area. The project is scheduled to begin construction in 2023 with a target completion date in early 2026.
Development of a New Master Plan
The summer of 2022 saw the district's peak day soar from 88 MGD to 102 MGD, which was an increase of almost 16%. The treatment plant's current capacity is 140 MGD; with this tremendous growth, the District has hired Black & Veatch to develop a new master plan, which was last done in February 2016. The plan will set a projected schedule on the design and construction of an expansion of the treatment plant to accommodate the rapid growth.
Additional Capital Projects
High service pump additions
Construction of an 8-MG clearwell
North intake facility pump additions
Raw water line addition
Generator additions
Solar generating facilities